Bridge Series Release: Edward Resin Hands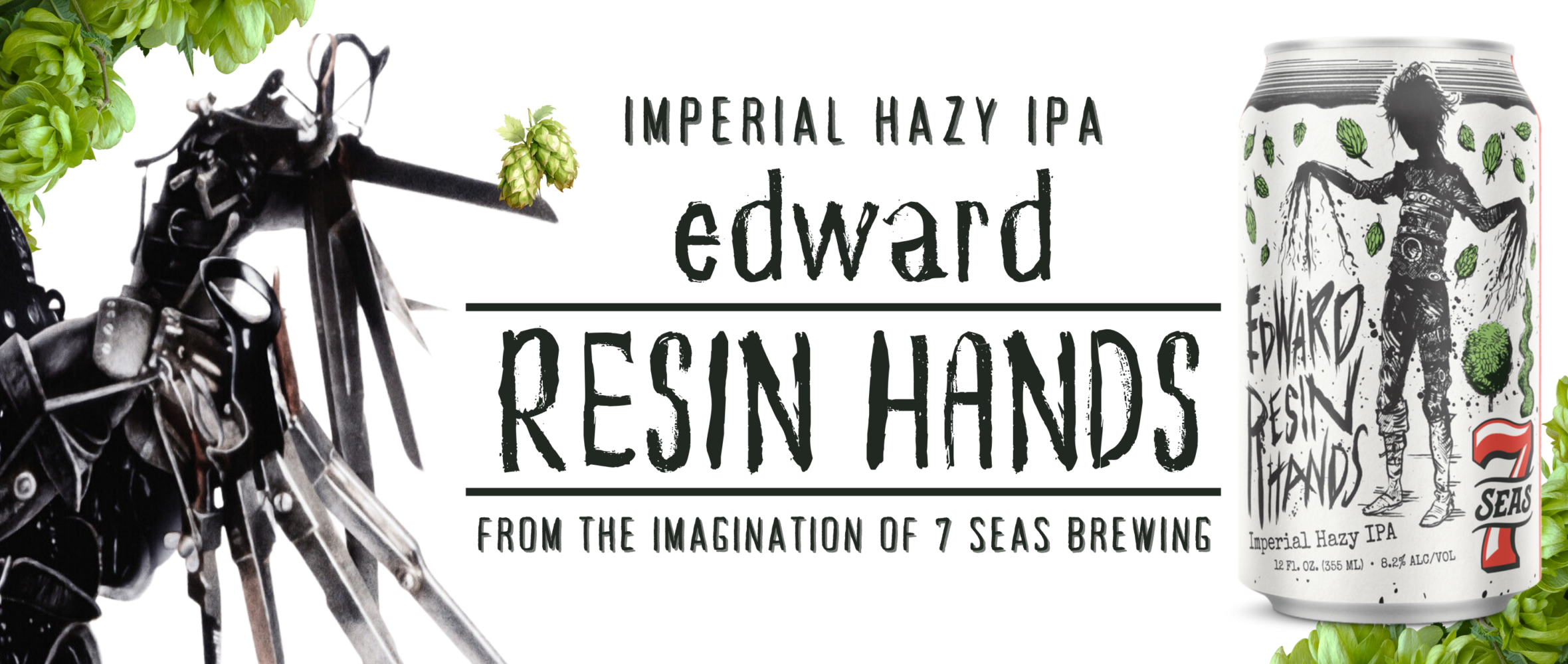 Edward Resin Hands Imperial Hazy IPA
out 10.28
Edward Resin Hands returns to our Bridge Series lineup!
An ultra dank and resinous hop aroma shines through this lusciously smooth, medium-bodied Imperial Hazy IPA.  Brewed with a bevy of both classic and new experimental hop varieties in this bold and dynamic seasonal IPA's autumnal return.
ABV:8.2%
IBU: ~60
Hops: Simcoe, Citra, Cryo Columbus, YCH-702, HBC-586
Malts: NW Pale, 2-Row
Other Features: Flaked Wheat, Flaked Oats
Availability: Limited
Enjoy our new Bridge Series beer in can or on draft in our taprooms or around the South Sound!