The Gig Harbor Waterfront Taproom is NOW OPEN!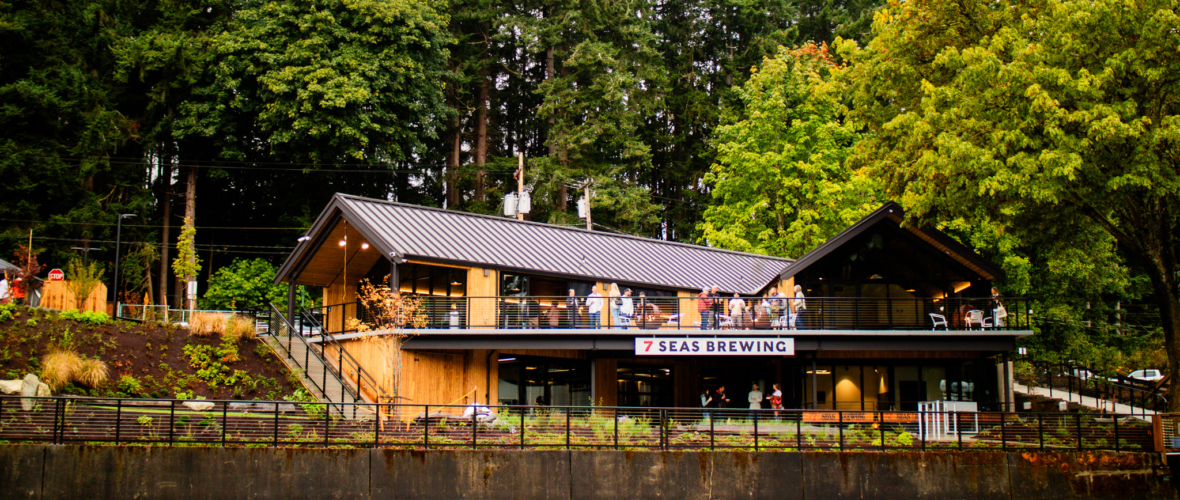 With so much gratitude and appreciation, we are happy to announce that in under a year our Gig Harbor waterfront taproom is now…… OPEN!
Come thirsty and come hungry as

Millville Pizza Co.

has opened its newest mobile location at the new taproom! Join us back at 2905 Harborview Drive in Gig Harbor, WA from 11am-10pm everyday!
FAQ's
Are you still all ages? Yes! We are all ages all the time and now have 2 areas inside. One that's family friendly and the other is 21+ over. The full deck is welcome to all ages!
Do you allow pets? No, sorry!
What about food? Millville Pizza Co.'s mobile oven has made its home in our parking lot and offers mobile ordering for 7 Seas guests during taproom hours (11am-10pm). You are still welcome to bring in outside food just NO OUTSIDE BEVERAGES.
Are there more offerings than beer? We have great local wines, ciders, gluten-free beers, non-alcoholic beers, and other n/a options enjoyed by all ages!
Can I make a reservation or have a private party? This taproom is first come first served and we're currently not taking reservations for private parties.
Are you accessible by boat or non-motorized boat? Yes! The new dock has its outer rim dedicated to customers. Where the dock is blue, that's for you!
Read
here
for
Dock Guidelines
Cheers!
Still have a question? Email us at info@7seasbrewing.com!